SANJEEVANI - HEALTH AND WELLNESS CLUB
Motto
HEALTH THROUGH AWARENESS
The overall goal of the School Health Club is to promote effective learning in school through supporting pupils. It aims at increase their knowledge and understanding of health issues that affect them directly and guide them to adopt positive behaviours to prevent poor health.
Objectives:
To promote hygienic lifestyles among pupil
To increase pupil's knowledge and understanding of Water, Sanitation and Hygiene issues
To promote a healthy school environment
To encourage outreach to the home and community
To challenge children to take up leadership roles and responsibilities
Inculcate a culture of Health & Wellness among students through various co-curricular activities
To maintain Health Records
To conduct surveys on health related concerns
Personal responsibility for one's health
Increasing Physical activity
Celebration of important days ( eg.World Health Day - April 7)
To inculcate healthy and positive ways of living
To organize events and competition on Healthy Food Week, Healthy Eating Workshop etc.
Activities (2019-2020)
Awareness of World Health Day
Brain Gym(Yoga session for teachers)
Stress Management Programme
General Assembly on Hygiene Drive
Annual Exhibition
Session by Doctors
Awareness Programme
Poster making compitition-Health and Hygiene
Healthy food vs Junk food
Vaccination Programme
News & Events
INTERNATIONAL YOGA DAY 2021
19-06-2021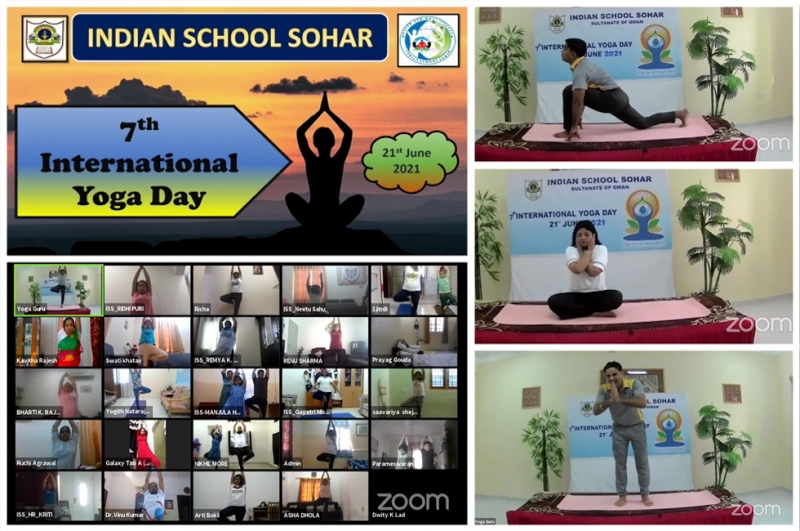 "Yoga is that Light, which, if you can light once; will never get dimmed, the more you practice, the brighter the flame will be." The 7th International Yoga Day 2021, was celebrated by Indian School Sohar with great enthusiasm on a virtual platform in three different...
6th INTERNATIONAL YOGA DAY CELEBRATION
28-06-2020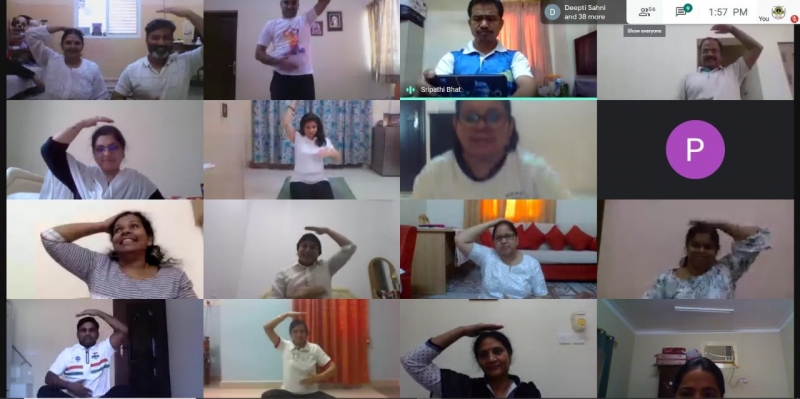 "Yoga is the journey of the self, to the self, through the self" Yoga is an ancient Physical, mental and spiritual practice that has its roots in India. The International Day of Yoga aims to raise awareness around the world, regarding the many benefits of practicing the art. The day...